Court House Squared - P307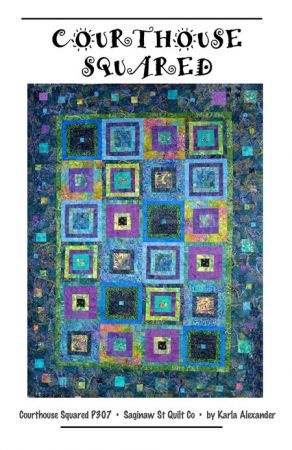 Designed in the early 1800's, the basic Log Cabin block consists of a center piece surrounded by fabric strips or logs, representing the warmth & stability of hearth & home. The color placement, size & shape can vary a great deal, but as long as logs are added around the center piece, it is considered a Log Cabin. The Log Cabin block can be pieced as two block types: Traditional or Courthouse Steps. "Courthouse Squared" is a variation of Courthouse Steps and will hopefully get your "creative juices" flowing and inspire you to stitch all block styles, each in different variations of colors & log size! Enjoy!
$8.00
This item is available for purchase. I accept PayPal, cash, check, or money order. If paying by cash, check, or money order please contact me. To pay by PayPal, click the buy button below.