Giant Rail Waves - P410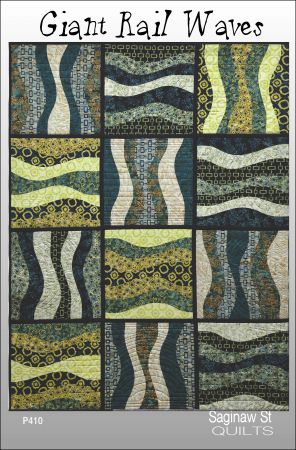 The giant blocks in this quilt are a lot of fun to make with the long gentle curves. Instructions include methods for cutting the curves free-form as well as with a specialty ruler. Make your cuts as curvy as you like – or keep them straight – it's your call! Each square is equivalent to one completed block, so if you want more blocks, start with more squares, (always an equal mix of light and dark)!
$9.50
This item is available for purchase. I accept PayPal, cash, check, or money order. If paying by cash, check, or money order please contact me. To pay by PayPal, click the buy button below.