Love Letters - Rag Edge Quilt - P119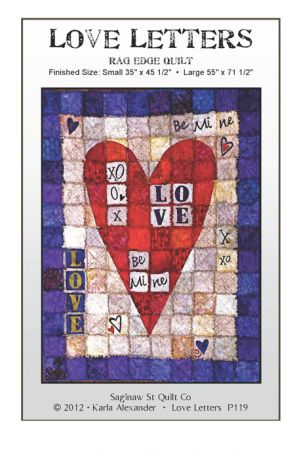 I used batik prints for Love Letters however, any 100% cotton fabric will work fine. Fabric requirements are listed in two different methods; choose the one that works best for you. To achieve the variation of colors, fabric by the yard is more than sufficient. Rag Edge quilts require a lot of fabric, which is why I prefer to take advantage of my stash when possible. I encourage you to do the same.
$10.00
This item is available for purchase. I accept PayPal, cash, check, or money order. If paying by cash, check, or money order please contact me. To pay by PayPal, click the buy button below.