Twilight - P405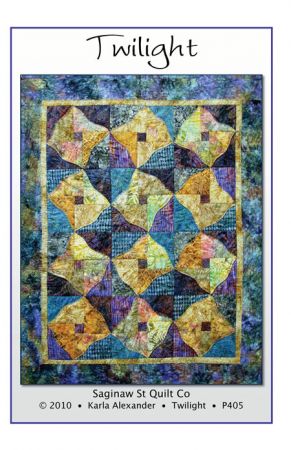 This quilt is a blast to make and can be pulled together easily from a mix of light and dark fabrics. Many of my quilts contain more fabrics than the requirements call for – I always enjoy throwing in an extra print or two from my stash just to spice things up. The requirements below list the necessary yardage, as well as the total number of rectangles needed if you choose to work from your stash.
Suggested Ruler: Curves for Rectangles CGKA2 by Creative Grids
The instructions in this pattern will guide you through the cutting process WITH or WITHOUT the suggested ruler; however using the ruler will provide you with the perfect cut every time as well as the option to choose many different block sizes.
$9.50
This item is available for purchase. I accept PayPal, cash, check, or money order. If paying by cash, check, or money order please contact me. To pay by PayPal, click the buy button below.