Circle Savvey Ruler - CGRSAV1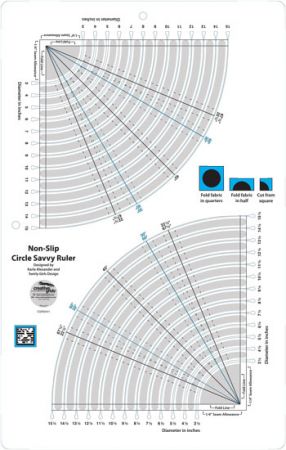 Cut circles, semi-circles, & quarter-circles from 3in to 15-1/2in and every 1/2in in between. Cut a freezer paper template to the finished size & cut the fabric 1/2in larger to add the seam allowance. If you prefer piecing curves, cut the background and the circles with the same ruler.
$40.99
This item is available for purchase. I accept PayPal, cash, check, or money order. If paying by cash, check, or money order please contact me. To pay by PayPal, click the buy button below.