Curved Slotted Ruler - CGRKA4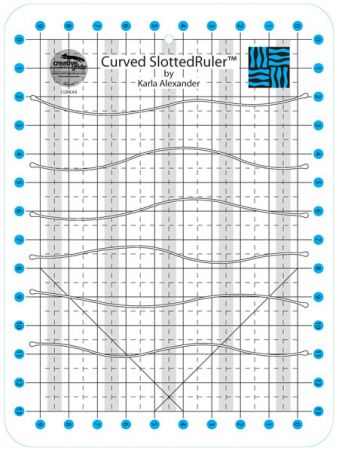 The Curved Slotted Ruler cuts rectangles into seven curvy shapes to create curvy rail fence units. After the curves are cut from a 9in x 13in rectangle, they can be sewn into a square that is trimmed to 8-1/2in. Designed by Karla Alexander. Made in USA.
$34.00
This item is available for purchase. I accept PayPal, cash, check, or money order. If paying by cash, check, or money order please contact me. To pay by PayPal, click the buy button below.