Stack A New Deck, More Great Quilts in 4 Easy Steps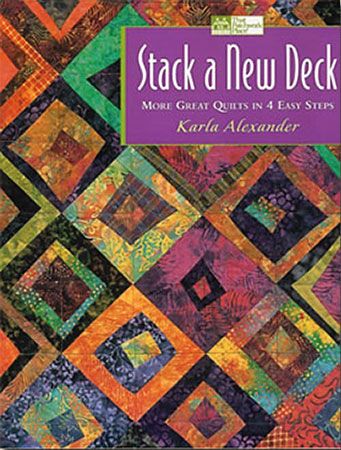 Magically easy and fun! Stack a New Deck! Introducing straight lines that are bent and curves that aren't cranky! Come along on a no fail curvaceous trip of stacking and shuffling and stitching in the round as you make a whimsical runner, or a breathtaking full-sized quilt. Fast, efficient, no-fail methods that add up to an awesome quilt that will surprise the beginners and wow the advanced!
$22.00
This item is available for purchase. I accept PayPal, cash, check, or money order. If paying by cash, check, or money order please contact me. To pay by PayPal, click the add to cart button below.
$
22.00
$
22.00