Churn Dash - P431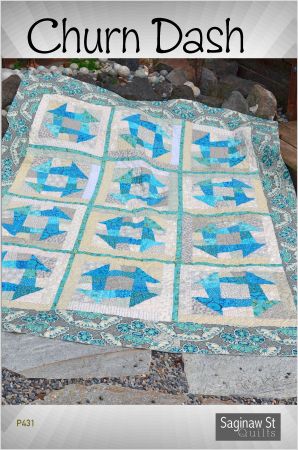 Skip the run-of-the-mill version of the much loved, traditional Churn Dash quilt and give this version a try. It's easy to make and ther is no end to the possibilities of color combinations. If you prefer batiks, contemporary or traditional prints, simply substitute my colors for your faborite ligh/dark or contrasting combination. Enjoy!
The pattern instructions will guide you through the cutting process with or without the CGRKA3 - Straight Out of Line Ruler; however, using the ruler will provide you with the perfect cut every time as well as the option to choose many different block sizes.
$9.00
This item is available for purchase. I accept PayPal, cash, check, or money order. If paying by cash, check, or money order please contact me. To pay by PayPal, click the buy button below.