Circle Takes The Square - P419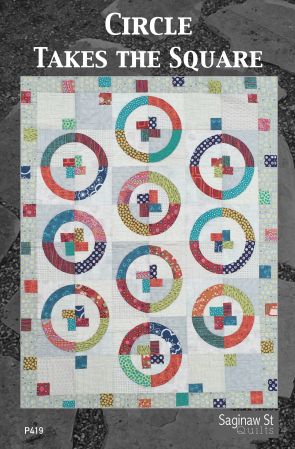 Two slightly different quilts can be made using this pattern. The quilt on the front cover was made using multi-colored arcs to make the different sized circles, as well as a variety of fabrics for the background. The quilt pictured to on the right was made using all the same sized arcs that were paired back together with same fabrics forming the circles. The background was also cut from one fabric rather than a variety of prints. The only difference in the fabric requirements is for the background fabric. Choose either a variety of prints (front cover) or one fabric as shown above.
Creative Grids CGRSAV1 Circle Savvy Ruler for cutting the arcs in the blocks. Templates are provided if you don't have access to the ruler.
$9.00
This item is available for purchase. I accept PayPal, cash, check, or money order. If paying by cash, check, or money order please contact me. To pay by PayPal, click the buy button below.