Purple Haze - P418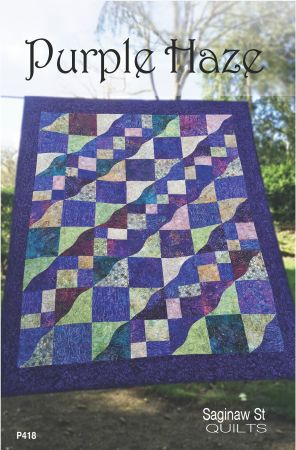 This quilt was constructed using a mix of different medium to dark shades of purple, blue and green batiks for the dark and a mix of pale gold, green and brown for the light parts of the blocks. As long as you have good contrast between colors, you can use any group of colors you like. Fabric requirements are listed in three different styles; choose whichever one works best for you. Enjoy!
Suggested Ruler: Creative Grids CGRKA1 - Curves For Squares
The instructions in this pattern will guide you through the cutting process WITH or WITHOUT the CGRKA1 Ruler; however, using the ruler will provide you with the perfect cut every time as well as the option to choose many different block sizes.
$9.00
This item is available for purchase. I accept PayPal, cash, check, or money order. If paying by cash, check, or money order please contact me. To pay by PayPal, click the buy button below.