Favorite Things - P409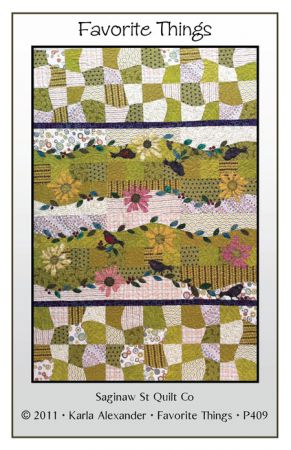 This quilt has a sweet fresh feel and can easily be pulled together from a mix of your favorite colors, stay with a light and dark theme for good contrast. The curves add a whimsical element that double as branches. They are gentle and can be cut free form or with the specialty ruler listed below.
Suggested Ruler: Split Seconds CGRKA5
$9.50
This item is available for purchase. I accept PayPal, cash, check, or money order. If paying by cash, check, or money order please contact me. To pay by PayPal, click the buy button below.