Spring Fever - P411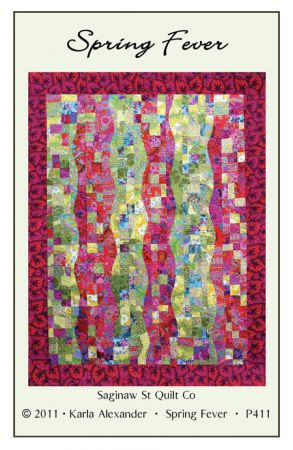 Long gentle waves and free-form cut patches are easy to stitch up using a mix of your favorite prints. Pattern includes instructions for cutting curves free-form as well as with a specialty ruler. I chose large scale prints that appear mainly dark pink, green or blue from a distance. I always enjoy throwing in an extra print or two from my stash just to spice things up. I encourage you to do the same! The requirements below list the necessary yardage, however I also have listed the total number of squares and rectangles needed if you choose to work from your stash.
Suggested Ruler: Split Seconds CGRKA5
$9.50
This item is available for purchase. I accept PayPal, cash, check, or money order. If paying by cash, check, or money order please contact me. To pay by PayPal, click the buy button below.